Our Active Senior Community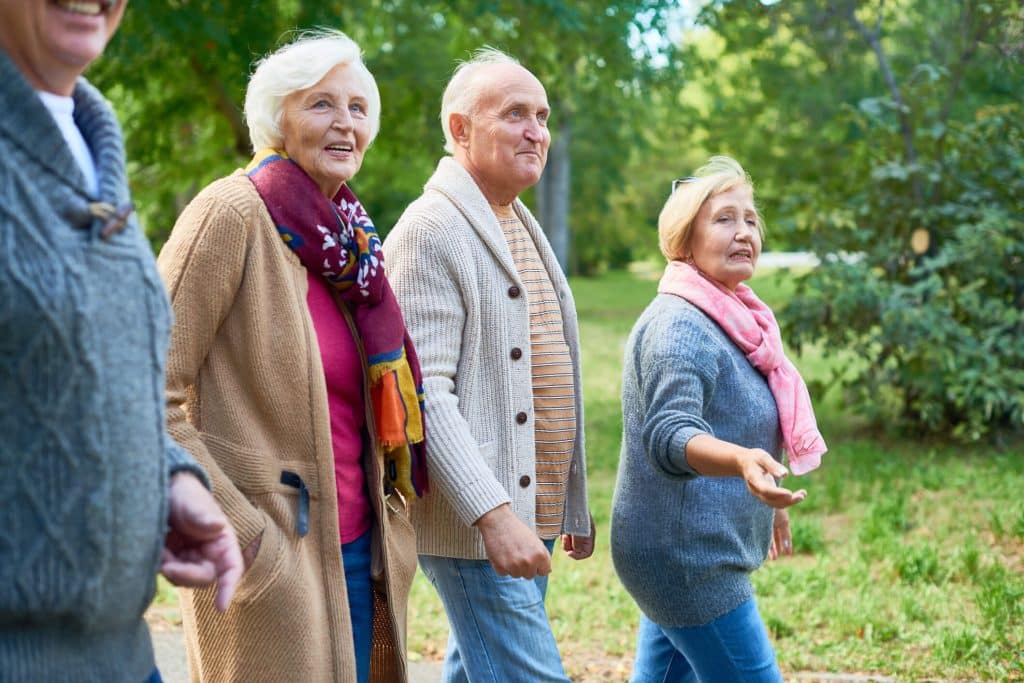 Providence House Assisted Living
Senior Living In The Heart in Brighton
Our Active Senior Community is thriving in Brighton, MA. Providence House Assisted Living combines the advantages of urban living with the serenity of nature. There is no better place to enjoy your retirement years than in beautiful Brighton, where the city is known for its friendly, laid-back residents and rich culture. Whether you love the splendor of this area or are planning to live nearer to family or loved ones, Providence House provides the best value in untroubled assistant living that will not break the bank. Take a walk through our community and enjoy the mature trees, a community walking park, beautifully landscaped grounds, and an inviting gazebo. Our community is within walking distance of Brighton and Commonwealth Avenue, just one block from a popular grocery store. Close to shopping and dining, our senior community is centrally located giving you easy access to take in all the wonderful things Brighton has to offer.
The Best Active Senior Community
Providence house prides itself on being a lively senior community. Enjoy the best parts of retirement without any of the drawbacks. We offer residents a dynamic, fun-loving, maintenance-free lifestyle in a neighborhood setting. With plenty of options for entertainment both inside and outside our community, there are plenty of ways for independent seniors to still enjoy all life has to offer. Indulge in a selection of helpful services and quality amenities along with engaging activities designed to make each day a new adventure. Living at Providence House provides you easy access to high-quality care suited to meet your changing needs. The heart and soul of everything we do is to offer the absolute best in active senior living. You can savor gourmet meals prepared by a chef, spend quality time socializing with neighbors, or participate in wellness activities. The possibilities are endless! Whether it is assisted living or memory care, our dedicated team will work with you to find the best place where your needs will be met. Our senior community offers versatility and convenience because we know that as you age, your needs and priorities may change. We cannot wait for you to call Providence House in Brighton your home.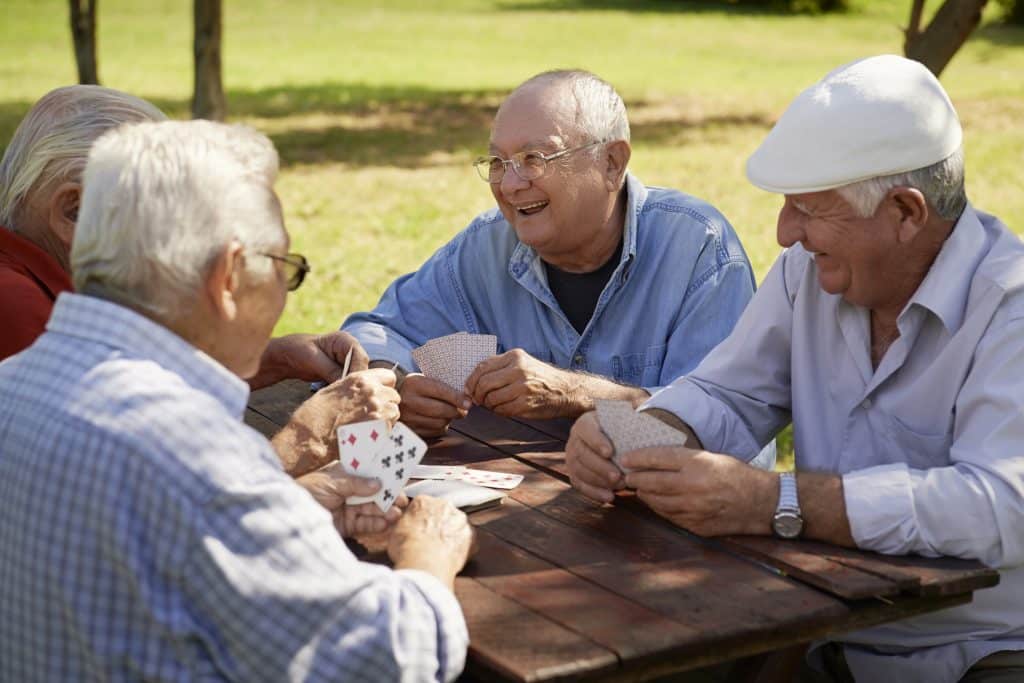 Resident of Providence House Assisted Living
"Coming to Providence House was the best decision I have made in my entire life. My family says I have never been happier or healthier. Before the move, I felt isolated. As soon as I arrived I felt so comfortable; everyone is so friendly. The Activities Director, the Facilities Director, the nurses, and everyone who works here possesses a true and authentic compassion for those who live here. They all have a great passion for their work."
Resident of Providence House Assisted Living
"I start every morning looking over the calendar of activities so I can decide what I want to do and how to plan my day. There are so many choices and such a variety of activities! Whether it is the nurses, the dining staff, or the aides, the entire staff is friendly and supportive. My daughter did a lot of research to help me find the right Assisted Living Community. When we came to visit Providence House, we were so impressed. I knew instantly that this was the best choice and I have never been happier."
Family of a Providence House Assisted Living Resident
"It's hard to find words to express to you our appreciation for all you do: supervising, observing, responding so kindly to Mom through her ups and downs, to endless family inquiries and concerns. We love all the staff and are so grateful for your excellence and continuity."
Family of a Providence House Beechwood Program Resident
"We feel very lucky that my mom lives in the memory care unit at Providence House. The staff treats her with respect and kindness. One of the most amazing programs at Beechwood are the field trips and daily activities. It is truly impressive how often they go out and where they go. They have been to museums, restaurants, picnics and the Big Apple circus just to name a few. They are planning a trip to the ballet. The trips are in addition to the daily activities such as arts and crafts, exercise, in-house events and celebrations. The structured day helps my mom stay happy and active. We are thankful my mom is part of the Providence House/Beechwood family."
Family of a Providence House Assisted Living Resident
"Providence House is my home. It seems like I just arrived, yet it's been three years and I don't know where the time went. I enjoy joining the other residents and getting involved in activities. We particularly enjoy the socialization of the cocktail hour! I guess time flies when you're having fun!"
Resident of Providence House Assisted Living
"I've lived here at Providence House for over six wonderful years. Initially, I have to admit, that I didn't want to move, but I am so glad I did. I have made new friends and have a very active life participating in a variety of activities. Twice each month I lead the Shabbat service which I thoroughly enjoy!"
Resident of Providence House Assisted Living
"I was looking for a place to spend the rest of my life. I came here for a two week trial stay and after the first week I knew Providence House was exactly what I was looking for."
Family of a Providence House Assisted Living Resident
"Thank you for your good work! Thank you for hiring and keeping a fantastic staff and for striving to achieve excellence. The entire staff have shown care and respect consistently. You have all worked together to make Providence House a true home for our parents and their family. The warm reception, aides, wait staff, nurses, activities, maintenance, housekeepers, memory care unit, hair salon, musicians, and 'TV fixers' – none of this happened by accident. It is by design, intention, and leadership."
Karen Zweig, The Move Maven
"We visited with a client we helped move to Providence House and she couldn't stop talking about how happy she is in her new home. She says she feels relaxed and safe in a way that she had never experienced before. She commented on how much the staff seem to enjoy their jobs, their colleagues, and their working environment, and I wanted to share this incredibly positive feedback."
Short-Term Stay Residents at Providence House Assisted Living
"Thank you for two fantastic weeks at Providence House. We have never had such a great experience. Our living space was beautiful and comfortable. Your staff took great care of us. We enjoyed all of your events – Octoberfest, Halloween, movies, piano, music and so much more! It was an added bonus to spend quality time with our friend who also lives at Providence House. We took walks and sat in the gazebo. We are doing all right with lots of help coming to the house, but realize we will need a change in the near future. Thank you for all you did."
Attorney Elizabeth Baum, PC
"As a professional with years of experience working on behalf of elders, I can whole-heartedly say that the Beechwood Unit at Providence House has consistently demonstrated its ability to provide a caring and supportive environment for residents with a variety of strengths and needs. The staff is kind, consistent, and thoughtful. The unit itself is cheery, comfortable, and homelike. I have worked with many memory care units over the decades, and Beechwood is the one of the best in the Boston area!"
Family of a Providence House Assisted Living Resident
"My aunt's first few hours at Providence House could not have been better! When I was leaving her last night, she said it was 'like a whole new life.' She had no idea what to expect – her only experience has been in a rehab/nursing home situation when she was recovering from serious hospitalizations, so she was not picturing a real life of her own. Of course, I knew what to expect from Providence House – I just wasn't sure how she'd respond. You were all so helpful and welcoming without being overwhelming – she was touched and appreciative (and so am I, of course). The women she met at dinner her first night were also welcoming and friendly. Many of them came right up to her, introduced themselves, said she is going to love it, etc. It was clear from looking around the other tables that everyone was lively and friendly and enjoying the meal and one another. It was the perfect introduction to a new community."
Family of a Providence House Beechwood Program Resident
"I am truly, forever grateful for everything that the entire Providence House team did to bring my sister into the Providence House family, from the early meetings and the warp-speed admissions process to her day-to-day life. Honestly, the timing of her move was so critical and I just can't imagine where she might have wound up and where she would be mentally if it was not for the Providence House team. The number of facilities that have specific units and care for Alzheimer's patients is limited, so I knew it was going to be a challenge to find a facility with an open spot. When I started my search, I became quickly discouraged by some admissions directors at different facilities. Many didn't even return my phone calls. I was surprised at how many directors were negative about my ability to find 'a bed' for my sister and ended the phone call with, 'I'll put you on the list.' Not one followed up with any information. Then I called Providence House and while there weren't any available rooms at Providence House at the time, they recommended a couple of facilities that I should visit. Within a couple of days I received a lovely, hand written letter with additional information on Providence House and wishing me luck through this difficult time. Over the course of two months I visited a few facilities, but Providence House and their Beechwood unit that is specific for Alzheimer's was a standout. The fact that the most of care giving staff at Beechwood had been there for many years, and some from the time the unit opened, demonstrated to me that if the staff has been there a long time, then they must be treated well and that would likely translate to how my sister would be treated. While Providence House is a beautiful facility, that didn't matter to me as much as what I had observed within the unit. By amazing luck, at the end of the month a unit came available for my sister at Providence House. The Providence House team jumped through hoops and helped me get all of the paperwork submitted, and within a week of the call, my sister had a new home. I believe this was the quickest processing time they had facilitated. I couldn't have gotten this done on my own. One of the things that I didn't realize was that the staff at Beechwood was going to become my sister's new family and part of my extended family. I had no idea how important the role of EVERY person that helped take care of my sister would become. She was seeing the same faces every day, rather than a constant rotating staff as I had witnessed at other facilities. I visited often and never on a schedule, so what I was seeing was real. I never thought my sister would let anyone help her with certain critical aspects of her daily routine that she was no longer cognizant of the need, or even willing to do with assistance while in her apartment. This move had an immediate and positive impact on my sister's life and a huge impact for the caregivers in our family. Within a very short period of time we all knew we could sleep knowing that she was getting the best care and keeping active. Everyone at Beechwood holds a special place in my heart for their patience, love and care."
Family of a Providence House Assisted Living Resident
"I'm a housing advocate who finds housing for clients due to homelessness or a need for better living. In seeking a better living for my mother to live out the rest of her years with joy and abundance, I set up a visit at the Providence House in Brighton, that she mentioned to my sisters and I because of visiting a good friend of hers. Upon our visit, one could get a good sense of what was ahead just by entering the building and seeing the beautiful ambiance, and hearing the laughter of the residence in the communal area. We were greeted at the reception area where visitors have to sign in so the Providence Team know at all times who's in the building which is great for safety reasons. They have various activities that take place daily (featured in the lobby), a hair salon where they can get their hair done (for an extra fee), a gym area where they can exercise (being enhanced), and they get served three meals a day in a restaurant style dining room, linen table clothes, plates, silverware, and dinner served to them (with a restaurant style menu to choose from), and need I say, they're in the process of updating and painting the place. This place is Amazing! You feel at home right away, and the apartments are beautiful, well-lit with sunshine and everyone from the staff to the residents are friendly. My mother oooh'ed, and awww'ed the entire visit and just kept saying "I love this place". Needless to say, she ran into her good friend (who was amongst the laughter), and even met a women who she went to High School with in Jersey City, NJ over 60yrs ago and talked and held hands like they knew each other forever. I can't say enough about this place! This is truly a place of independent living and a place where seniors don't feel like they don't "belong" due to loneliness and depression from living alone, because they always have people around them, they have a sense of security, and live in a beautiful home where they're still living independently - studies show that if one lives a better life, they live a longer life! As a Housing Advocate, I recommend The Providence House!"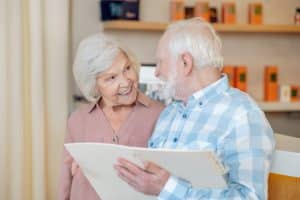 Transitioning into Active Senior Living
Whether you seek assisted living for yourself or a loved one, transitioning is a significant life choice that can have a profound impact on your