Active Senior Living Community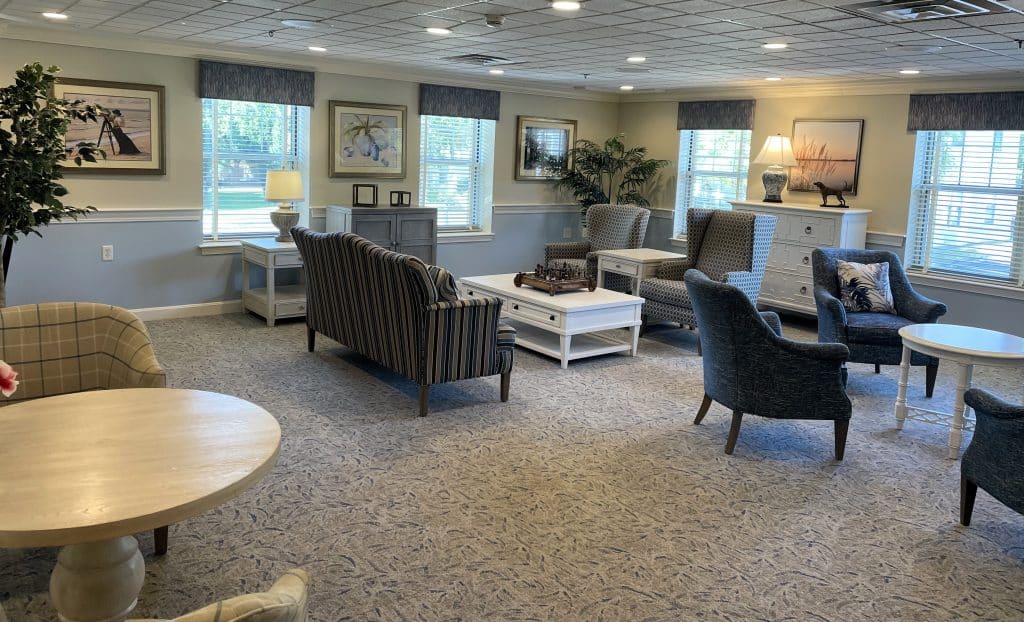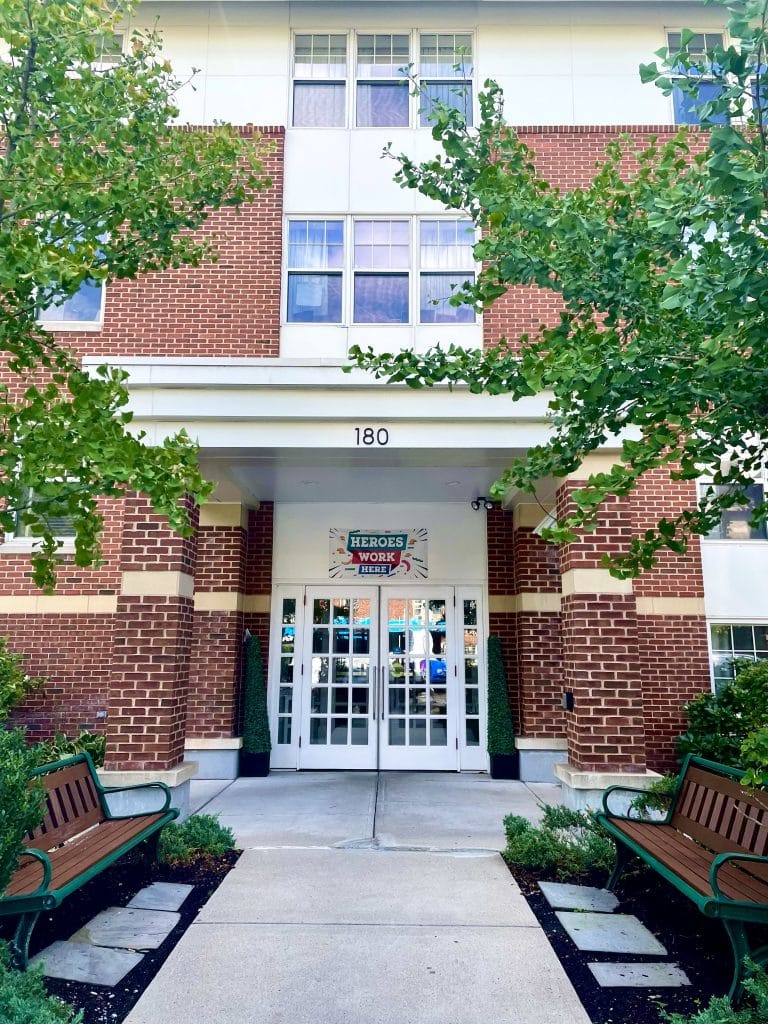 Providence House is Committed to Serving.
Located in beautiful Brighton, Providence House boasts a history that permeates the quaint neighborhood of Boston Massachusetts. Originally developed as an innovative concept, Providence House sought to provide high-quality assisted living for elders of all cultural and socioeconomic backgrounds. Since opening in 2004, Providence House has grown into a wonderfully dynamic, diverse, and lively community serving seniors regardless of religion, nationality, ethnic background, socioeconomic standing, or sexual orientation.
Providing A Safe And Secure Community
With Providence House assisted living, we value the trust of our residents. Serving our residents is a badge of honor we proudly wear every day, and our ultimate goal is to earn your trust. Our mission is centered on providing safety and security, health and wellbeing, and quality services to foster the most vibrant and fulfilling senior living community. For more than 15 years, Providence House has provided peace of mind to its residents, their families, and the community as a whole. Safety and security have always been an integral part of our philosophies, and it's something we strive to practice every day. Schedule a consultation today. 
Our compassionate and skilled staff have been trained to treat our residents and their family members as part of our extended family. Our goal is to take all the worry out of living an independent lifestyle and provide the confidence of peace of mind. When day-to-day activities become a challenge, assisted living at Providence House can provide the help you need, plus a lifestyle you will love.
Our Assisted Living neighborhood offers just the right amount of personal support – from helping with bathing or dressing to just getting around – encouraging our residents to live as independently and confidently as possible. At Providence House, we provide assisted living and memory care in a skilled and compassionate environment that enhances the quality of life and respect for individual dignity and choice. The Providence House team is dedicated to providing high-quality yet affordable senior housing and supportive services.
Providence House is managed by Welch Senior Living.
Providence House Management
Local, Family-Owned Management Welch Senior Living
Providence House Management follows the Welch Senior Living style. They are a leader in retirement housing, senior services, and senior care on the South Shore of Massachusetts. With a celebrated history of more than 65 years, the company is one of the oldest senior service organizations in New England.
Since 1949, Welch Healthcare & Retirement Group, now Welch Senior Living, has been an innovator, leader, and active voice in the Massachusetts senior healthcare industry. Welch Senior Living is a recognized leader in retirement living. Known for providing an impressive array of high-quality amenities, a stunning culinary program, and professionally trained, compassionate team members in purpose-built communities, residents at our communities benefit from the finest experience in the industry. Welch Senior Living's experience as an owner, manager, and developer has earned the company a reputation for successful and profitable operations, as a leader in innovative programs and value-based management, and business integrity. Under the leadership of third- and fourth-generation family members, Welch Senior Living remains at the forefront of senior care ownership and management.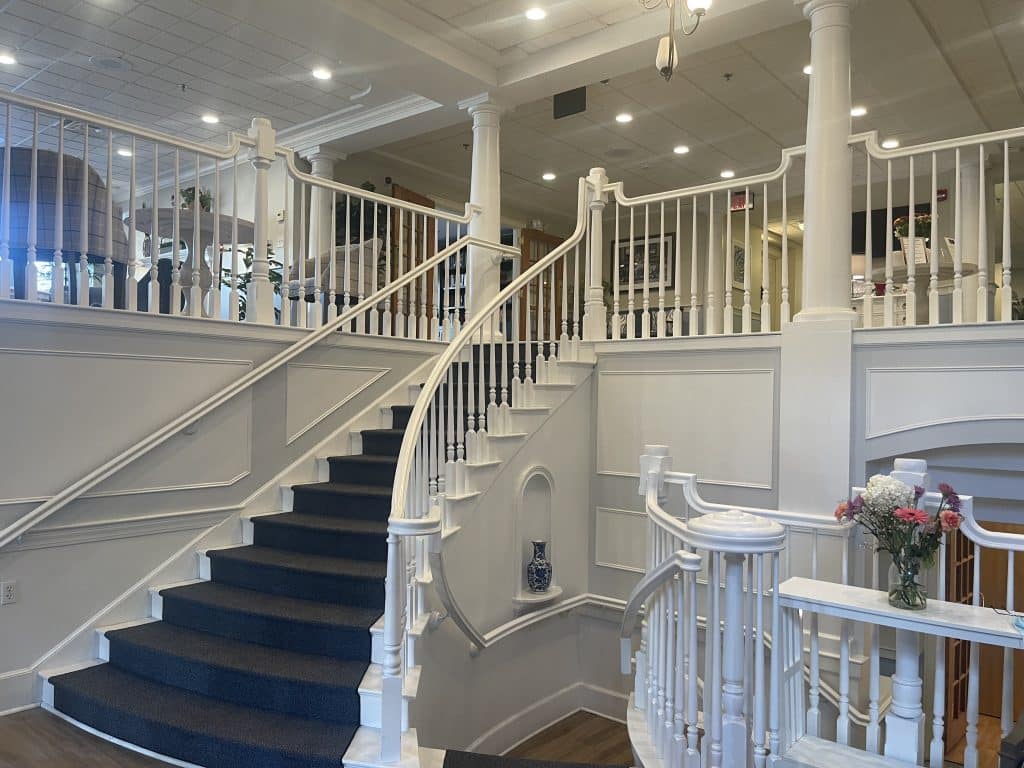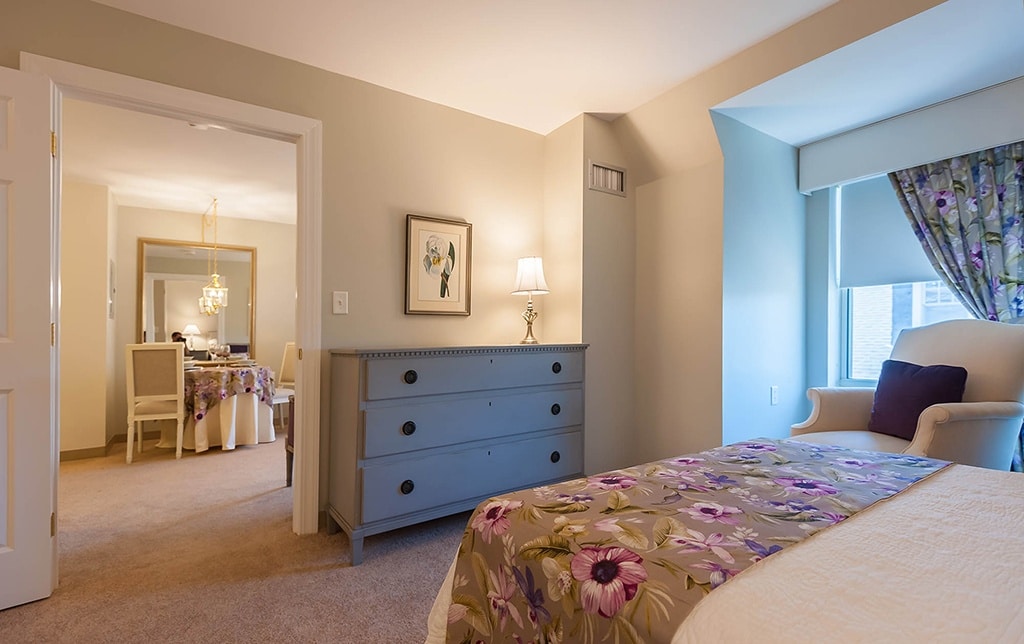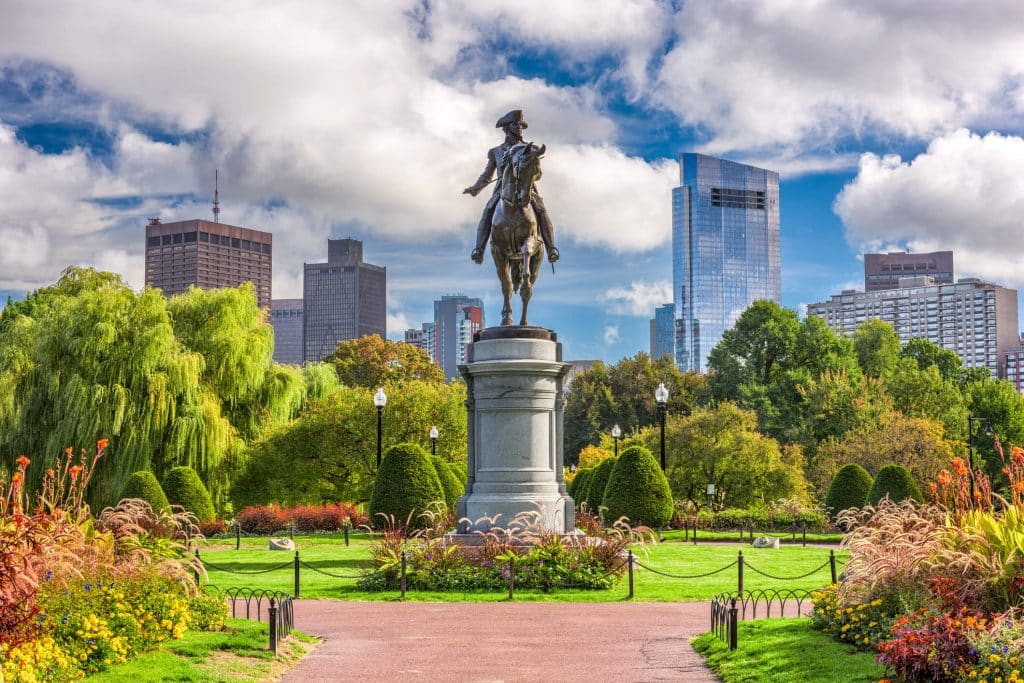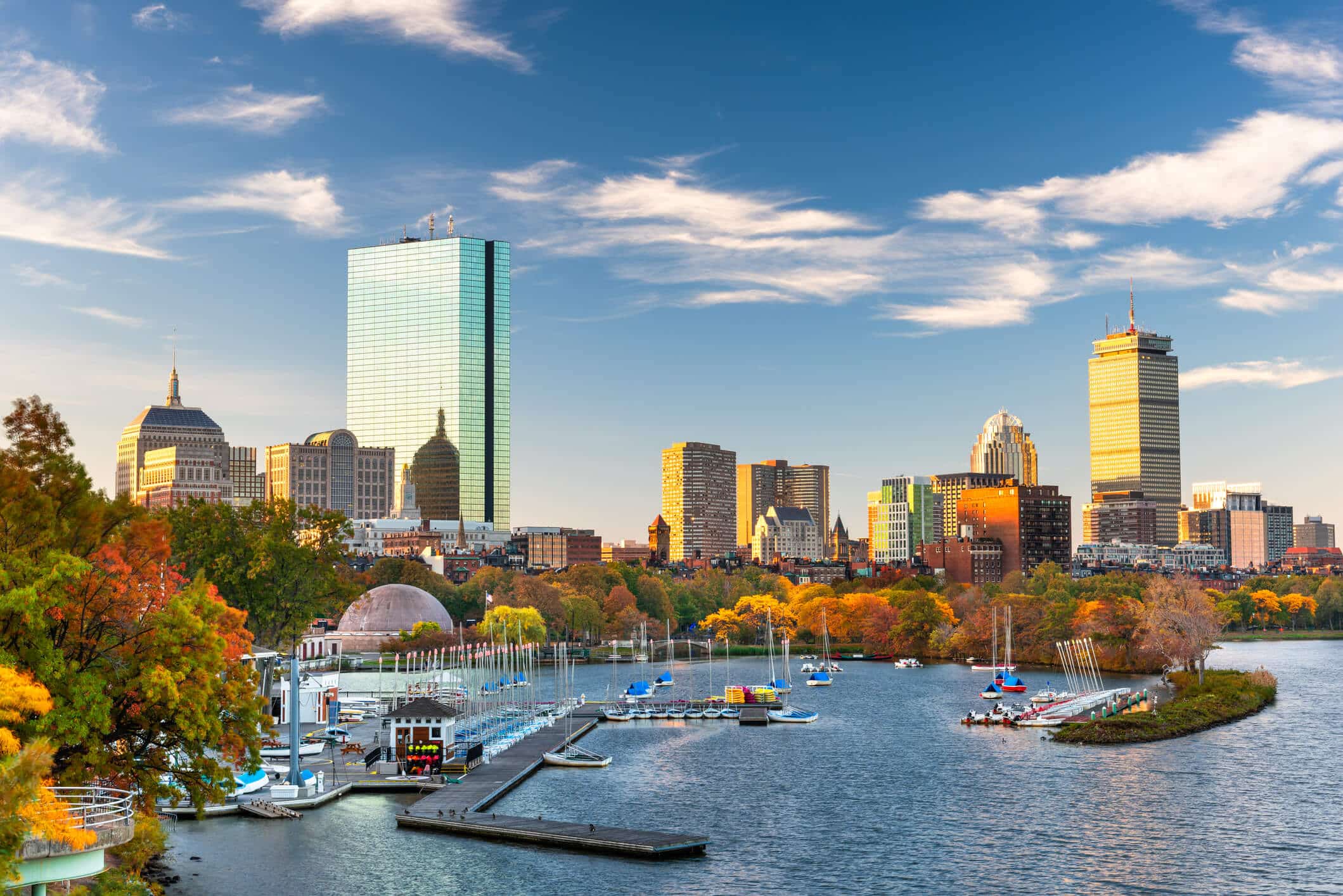 Providence House Management
Superior Management Standard's
Under the esteemed management of Welch Senior Living, Providence House Assisted Living is an active senior living community tucked into a mostly residential area in the Brighton neighborhood of Boston, Massachusetts. Call to schedule up a consultation, and answer any questions you may have.
It is a quiet and peaceful community that is easily accessible to Brighton and Commonwealth Avenue with close proximity to all that Brighton has to offer. Residents and their families can rest assured that all the needs of their loved ones are being met, no matter how small. The property itself features cheery indoor gathering spots and plenty of outdoor areas to socialize and relax. With a passion for excellence, and built upon the cornerstones of integrity, dignity, and trust, Providence House, under Welch Senior Living, promises the utmost quality care for our valued residents and their families.
To learn more about Providence House Management, or Welch Senior Living, visit www.welchseniorliving.com.
Providence House Management
An assisted living community is only as good as its team. Meet the Providence House team. We're proud to say we have a pretty great one. Thinking about entrusting the care of your loved one with us? Feel free to call us or fill out an inquiry form!
Thomas Karnes
Tom has been an executive in the senior living industry since 1986. He joined Welch Senior Living, LLC in 2001, and was one of the Welch operations team members who assisted with the opening of Providence House in 2003. Tom collaborated with all of the previous Executive Directors to oversee the day-to-day operations of Providence House since the opening of the community, until he was given the opportunity to step into the Executive Director role in October 2022. He is proud to lead the management team to carry on the mission of providing supportive care and services to seniors in Brighton and surrounding communities of all income levels, and is dedicated to treating residents, families and staff with respect, dignity and compassion. Tom lives with his family in Canton, Massachusetts on the South Shore of Boston. His favorite comfort food is extra crunchy peanut butter, and his favorite hobby is collecting penguin paraphernalia. He is a proud member of the New England Aquarium and visits the African and southern rockhopper penguin colony exhibit regularly throughout the year.
Assistant Executive Director
Jarred Graves
Jarred joined Providence House in May of 2020. He is the Low Income Housing Tax Credit Specialist for Providence House and brings with him years of experience in business operations, customer service, and facilities/project management. Jarred also manages Accounts Payable, Accounts Receivable, in house Human Resources and more. Jarred graduated from Harvard University in 2011 with a Bachelor's Degree in Social Science. He is also certified in Project Management Essentials. In his free time Jarred enjoys spending time with family and friends, playing pool, and rooting for the Bruins.
Sales and Marketing Director
D'Evereux Fondren
With over 11 years of invaluable experience in the senior living industry, D'Evereux is a passionate and dedicated professional. Her background in Sales and Marketing, combined with a deep understanding of medical care, has allowed her to excel in all levels of care, spanning three different states. Her unwavering love for working with the senior population goes beyond a career—it feels like her true purpose. D'Evereux's ability to forge meaningful connections and her unwavering dedication to promoting senior well-being and enriching their lives have earned her a reputation as a trusted and caring advocate within the senior living community. In her free time, D'Evereux enjoys spending time with friends and family having a game night, going to the movies, or exploring new places.
Angie Alcinor
Angie Alcinor has been in the healthcare field for over 20 years, from which she held a leadership role for more than 10 years. As a nurse and leader, she understands the value of effective disease prevention. She is very enthusiastic and passionate about the importance of dignity and independence for the elderly. Angie brings with her many years of experience in patient-centered practice, nursing management, infection control, and disease prevention practices. She is also experienced as a detox nurse and in mental health management. She has a paralegal background and is a strong advocator. Angie is very customer-focused and drives operational excellence. When Angie is not working, she enjoys spending time with her family and friends, music, dancing, hiking, painting, karaoke, bowling, and volunteering her time reading to children.
Director of Dining Services
Mark Creary
Mark is originally from Jamaica. He has both education and experience in the business world working as a Chief Finance Clerk for several years. Since 2008, Mark has worked in several health care communities. His experience spans various positions, starting as a server, moving up to Dining Room Manager. His success warranted a promotion to Food Services Director, which he has mastered over several years. Mark is certified in both Servsafe and Allergen Awareness. Mark achieved his diploma in Hotel and Restaurant Management and has had the pleasure of working with outstanding teams of accomplished chefs and cooks, as well as dependable servers and utility staff. "The best part of my job is making the residents happy when they come to the dining room for their meals." When Mark isn't managing all the aspects of providing delicious meals for 100 residents, three times a day, he enjoys cooking, fishing, sports of all kinds, keeping up with current events and most of all spending time with his family.
Environmental Services Director
Brian Abamelik
For the past six years, he worked for a transportation company doing a variety of office and maintenance work. He has a master's degree in Business Management. Brian was born in Ukraine and is fluent in Russian and English. He is very close to his family and has had several family members living in assisted living communities throughout the Boston area. He frequently visits them and is well-versed on the needs of residents living in assisted living communities. Brian was raised in the Brighton area and now resides in Brookline. In his spare time, he likes to travel and go to the gym.
Ranilla John-Finn
Ranilla John-Finn joined the Providence House Family as the Engagement Director in April 2023. She came to us from Harbor Healthcare Service. Ranilla has worked as an activities professional for over 15 years. In her free time, she loves to cook, and her favorite color is forest green.
Assistant Resident Care Director
Rose Cadet
Rose is the Assistant Resident Care Director at Providence House ALF. She has over 10 years of experience in the healthcare industry, including clinical experience as a Registered Nurse, Human Services Management, and Health Care Administration. She is passionate about making a difference in the quality of care and wellness for the aging population. Rose obtained her Nursing degree from Becker College. She is also interested in tourism, theology, family life, nature, and diversity. In her free time, she enjoys reading, listening to music, dancing, attending theater performances, volunteering, entertaining, and spending time with her family. She is also an active member of her church community.
Coming to Providence House was the best decision I have made in my entire life. My family says I have never been happier or healthier. Before the move, I felt isolated. As soon as I arrived I felt so comfortable; everyone is so friendly. The Activities Director, the Facilities Director, the nurses, and everyone who works here possesses a true and authentic compassion for those who live here. They all have a great passion for their work."
"It's hard to find words to express to you our appreciation for all you do: supervising, observing, responding so kindly to Mom through her ups and downs, to endless family inquiries and concerns. We love all the staff and are so grateful for your excellence and continuity."